---
---
The resources listed here are provided as potential areas of interest only. Their mention does not constitute endorsement by The Meaning of Forever Project.
---
Web Sites
UNVEILING THE MYSTERY OF CONSCIOUSNESS

From the "About" page:
"…His latest book on the subject of consciousness and reality, Living in a Mindful Universe: A Neurosurgeon's Journey into the Heart of Consciousness, co-authored with Karen Newell, will be released in Fall 2017 by Rodale Books.  His first book, Proof of Heaven: A Neurosurgeon's Journey into the Afterlife (2012), debuted at #1 on the New York Times Bestseller list and remained in the top ten for over a year. His second book, The Map of Heaven: How Science, Religion and Ordinary People are Proving the Afterlife (2014), explores humankind's spiritual history and the progression of modern science from its birth in the seventeenth century, showing how we forgot, and are now at last remembering, who we really are and what our destiny truly is."
---
ANIMALS ARE SOUL BLOG from Eckankar
From the "About" page:
About This Blog
Have you ever
wanted to know if animals go to heaven?
felt a heart-to-heart connection with an animal?
grieved the loss of a pet?
had an amazing spiritual experience with a pet or an animal in nature?
felt that animals can teach us lessons about living life?
Eckankar is delighted to offer the Animals Are Soul blog as a spiritual resource for people of all faiths and backgrounds.
Visit and subscribe to Animals Are Soul blog at www.AnimalsAreSoul.blog 
---
Dr. Wayne Dyer

Dr. Wayne W. Dyer was an internationally renowned author and speaker in the fields of self-development and spiritual growth. Over the four decades of his career, he wrote more than 40 books, including 21 New York Times bestsellers. He created many audio and video programs, and appeared on thousands of television and radio shows.
---
ECKANKAR, The Path of Spiritual Freedom 
From the "What is Eckankar?" page:
Your Spiritual Toolkit
Each of us is connected to God through Divine Spirit (the ECK), which can be heard as Sound and seen as Light. Eckankar offers a spiritual toolkit to help you experience the Light and Sound of God.
Discover:
Eckankar means "Co-worker with God." It offers ways to explore your own unique and natural relationship with the Divine.
---
Grief Dreams Website and Podcast by Joshua Black
Joshua Black is a PhD candidate who is researching dreams that grieving people have had with their departed loved ones. In a study of 250 people, he found that 75 per cent had this type of dream. However, most did not speak of them to others. Update: Dr. Black has now completed his PhD studies and continues to speak and write on this subject.
---
In Autumn's Cocoon by Barbara Morningstar
In Autumn's Cocoon was created to offer end of life education to the public and professionals.  We are often taught the mechanics of death, dying and grief, but not how to prepare for the impact on our hearts and humanity.
---
From the Near-Death Experience Research Foundation Website:
 PHILOSOPHY/MISSION STATEMENT:
If enough people read about love, peace and hope; maybe they can change to become more loving, compassionate people who truly live their lives without fear.
We can then change the world to become a better place like heaven on earth – as above, so below.
---
The Power of Pets by Marybeth Haines
Marybeth Haines is an author, speaker and counselor to people grieving the loss of their pets. In her book, The Power of Pets: 7 Tools to Heal from Grief, she says, "I believe that deep within our hearts, we genuinely understand that death is a part of life. It actually shows us meaning as to why we are here by reminding us how precious life really is."
---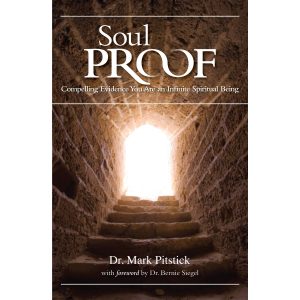 Soul Proof by Dr. Mark Pitstick
Soul Proof's home page says, in part: "Dr. Pitstick's books, movie, CDs, coaching, and workshops can help you KNOW and SHOW that you are a wise, special and eternal being of energy/spirit/consciousness. What's more, you are in fact, an integral and infinite part of Source Energy/God right now and always."
---
Spiritual Niagara by Kathy Upper
Spiritual Niagara is a website directory of spiritual and holistic services offered in the Niagara Region of Ontario, Canada. We bring together a community of services to assist people with locating and also learning from our various service providers. We arrange educational presentations and events supporting our members and our community.
---
Books
Alexander, Eben, M.D. Proof of Heaven: A Neurosurgeon's Journey into the Afterlife. Simon & Schuster. (2012)
Burke, John. Imagine Heaven: Near-Death Experiences, God's Promises, and the Exhilarating Future That Awaits You. Baker Books. (2015)
Dyer, Dr. Wayne W. and Dee Garnes. Memories of Heaven: Children's astounding recollections of the time before they came to Earth. Hay House, Inc. (2015)
Greaves, Helen. Testimony of Light: An extraordinary message of life after death. Jeremy P. Tarcher/Penguin. (1969)
Kean, Leslie. Surviving Death: A journalist investigates evidence for an afterlife. Crown Publishing Group. (2017)
Kerr, Christopher, MD, PhD with Carine Mardorossian, PhD. Death is But a Dream: Finding Hope and Meaning at Life's End. Avery/Penguin-Random House. (2020)
Klemp, Harold. A Modern Prophet Answers Your Key Questions about Life, Book 2. ECKANKAR. (2010)
Klemp, Harold. Animals are Soul Too! ECKANKAR. (2005)
Klemp, Harold. ECK Wisdom on Dreams: Why do We Dream? ECKANKAR. (2012)
Klemp, Harold. ECK Wisdom on Soul Travel: What Is It, and How Do You Do It? ECKANKAR. (2019)
Klemp, Harold. Past Lives, Dreams and Soul Travel. ECKANKAR. (2003)
Klemp, Harold. Spiritual Wisdom on Life After Death: What Happens When We Die? ECKANKAR. (2015)
Kùbler-Ross, Elisabeth, M.D. On Life after Death. Celestial Arts. (2008)
Kùbler-Ross, Elisabeth, M.D. and David Kessler. On Grief & Grieving: Finding the Meaning of Grief Through the Five Stages of Loss. Scribner. (2005)
Lewis, C.S. A Grief Observed. Faber and Faber. (1961)
Morningstar, Barbara. Honoring the Mystery: Uplifting Insights from the Language, Visions, and Dreams of the Dying. Barbara Morningstar. (2018). ISBN 978-1722966508
Neal, Dr. Mary C.  7 Lessons from Heaven: How Dying Taught Me to Live a Joy-filled Life. Convergent Press. (2017). ISBN 978-0-451-49542-6
Pitstick, Dr. Mark. Soul Proof: Compelling Evidence That No One Really Dies and How That Benefits You Now. Mark Pitstick. (2016)
Virtue, Doreen and James Van Praagh. How to Heal a Grieving Heart. Hay House Inc. (2013)
---
The resources listed here are provided as potential areas of interest only. Their mention does not constitute endorsement by The Meaning of Forever Project.
---
© The Meaning of Forever Project